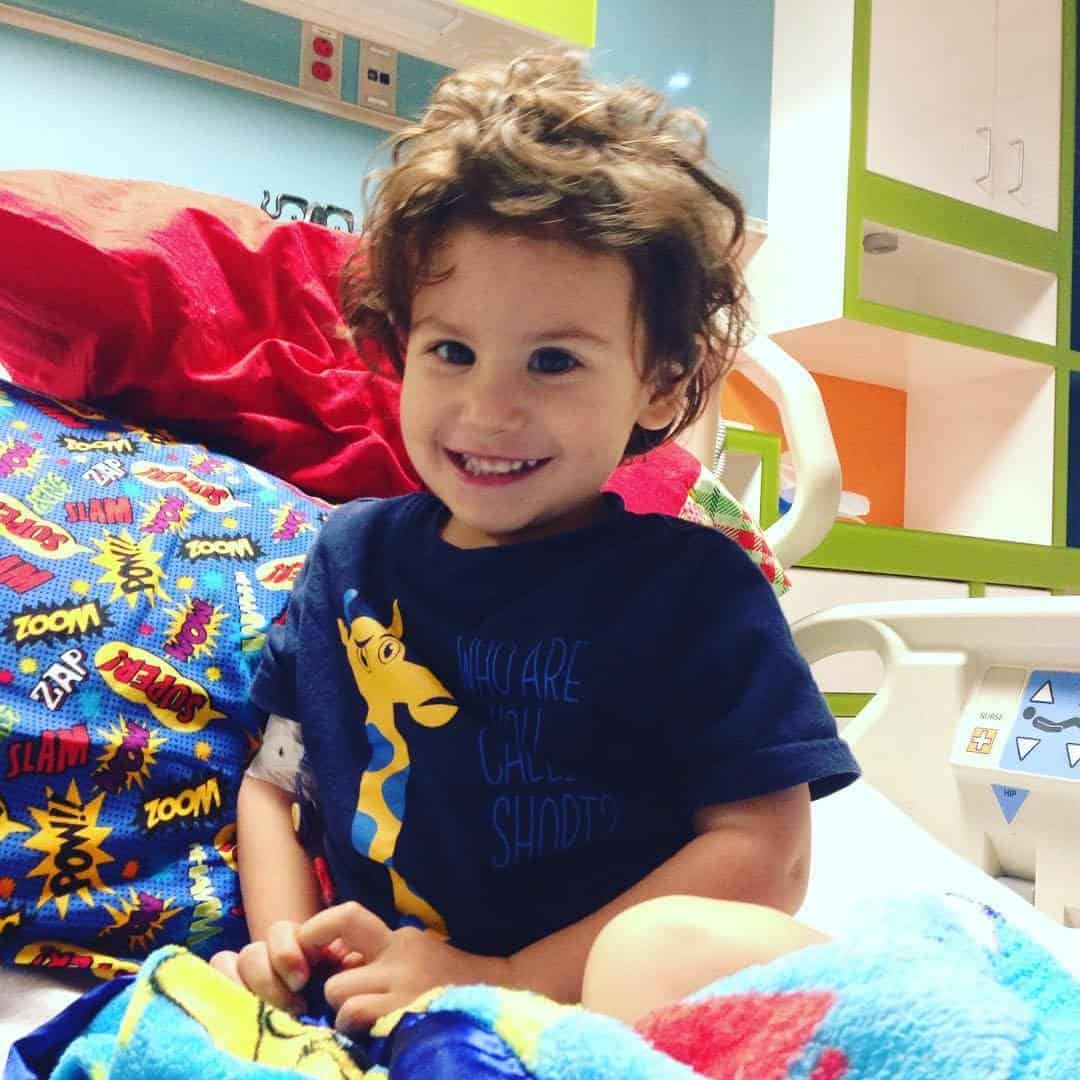 Meet Simon, Band of Parents Warrior
Dear Friends,
My name is Misty Rohaly and would like to tell you about my youngest son, neuroblastoma warrior and survivor, Simon. In 2015, Simon was having trouble breathing. An x-ray revealed a tumor that was taking up nearly his entire chest, constricting his airways. It was wrapped around his aorta and pressing against his spine. Two-year- old Simon was diagnosed with stage 4 high-risk neuroblastoma. It was then our nightmare began.
On advice from other NB parents, we headed to Memorial Sloan Kettering Cancer Center (MSKCC) in New York for treatment. After successful surgery in January 2016, Simon was fortunate enough to be put on MSKCC's promising antibody, HU3f8 – a clinical trial funded by the Band of Parents. Since September 2016, our family has traveled to New York City from Fairmont, West Virginia every three weeks, specifically for HU3f8. It was at Sloan Kettering where we first heard about Band of Parents. We are truly inspired by this group of desperate families like us, who raised millions to get HU3f8 into the clinic. We are humbled and grateful to them for funding not only HU3F8, but also the ongoing bivalent vaccine trial – which is now first line therapy at MSKCC.
Band of Parents and the "dream team" at MSKCC are our family's real life super heroes. Simon is currently on the vaccine trial, which involves seven injections over the course of one year. July 2017 marks one year of clear scans for Simon! He is 4 years old, as wild and wonderful as ever, and starting preschool in the fall. Thank you, Band of Parents, for helping our Simon survive and thrive!
With Hope & Gratitude,

Misty Rohaly, Mother to Simon, Neuroblastoma Warrior and Survivor