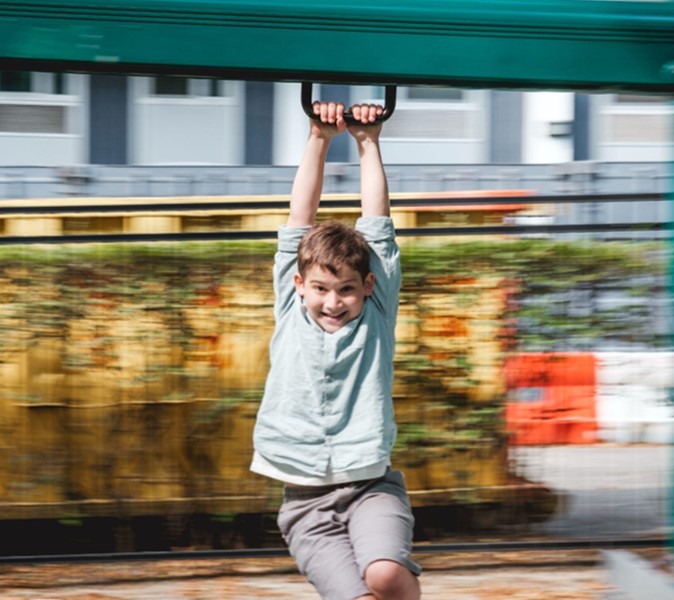 Jacob Brody
Our son, Jacob Brody, was diagnosed with stage 4 high-risk neuroblastoma in June of 2019 at 5 years old. Jacob's diagnosis came just 6 months after his
father's lung cancer diagnosis. Our family had two aggressive cancers in 6 months, but both dad and son are survivors.
Jacob's treatment involved 13 hours of surgery where his tumor was scraped off his aorta, chemotherapy, proton radiation, and immunotherapy over 2
years. The experience was the lowest point in our lives. Watching our food-loving, highly energetic 5-year-old turn into a thin, lethargic boy was hard.
We were desperate for information about this cancer and how to ensure our son was receiving the best treatment.
We sprang into action and started meeting with researchers and doctors and read any study we could get our hands on. We always looked at the footnotes. What organizations were backing these studies? Who was making a difference in this small unknown cancer? Within the first week of researching, we saw a trend, Band of Parents.
Band of Parents has made innovative and new treatments possible for this horrific cancer that rips apart families and takes away childhood. They saved our child. We are forever grateful to the Band and the work they do.
Thanks to the Band of Parents, we have our child back and he is back to his high-energy self and has devoted himself to his passion, "eating!" He loves to cook and often cooks dinner for the entire family. He is making up for some lost meals in the hospital. This summer he went to sleepaway camp.
If you haven't donated in a while, now is a great opportunity. September is Childhood Cancer Awareness Month. Please consider a gift in honor or memory of a loved one and help us in the battle against neuroblastoma.
With hope,
Abby and Steve Brody