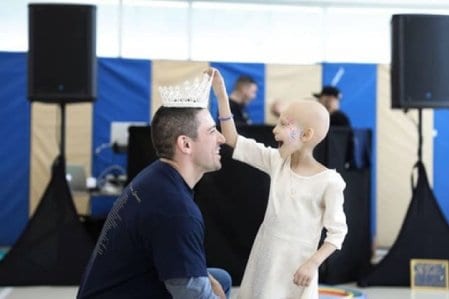 Friends of Mount Pleasant Girl Fighting Cancer Raise $50,000 to Help Others
MOUNT PLEASANT, N.Y. – Forget going to the Oscars; Gia's Glam Gala was the glitziest and most prestigious event to be this past weekend … at least in Mount Pleasant.
Princesses, politicians and pachyderms were all in attendance at the party, a fundraiser for "Band of Parents." The nonprofit group helps raise awareness of — and funds for research on — Neuroblastoma.
The star of the hour was little Gia, a 6-year-old Mount Pleasant girl who has been battling the rare childhood cancer since last fall.
The third most common type of cancer in children, most of whom are under the age of five, Neuroblastoma usually starts in the tissue of the adrenal glands, which sit on top of the kidneys.