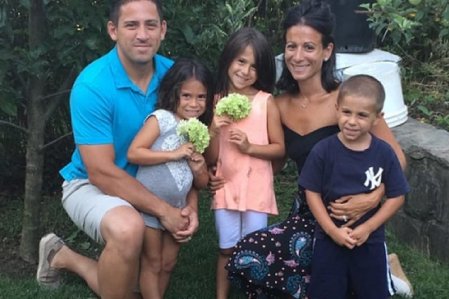 Westchester Jeweler Joins Others To Raise Funds For Childhood Cancer
LARCHMONT, N.Y. — It looks like a simple bracelet made of blue jade beads and a tiny elephant charm, but Larchmont jewelers Gino and Felix Rubino know it's much more than just a piece of jewelry.
It's a way of showing love and support for Gia, the 6-year-old daughter of a longtime friend, and other children who have been stricken with cancer, explained Gino, a Valhalla resident.
Gino and his wife, Jamie, are close friends of Mount Pleasant residents Carmine and Dana Gentile, a police officer and teacher respectively, and they have a daughter Gia's age.
Gia, a bubbly first-grader at Hawthorne Elementary School, was diagnosed last fall with Stage 4 Neuroblastoma, a rare pediatric cancer.