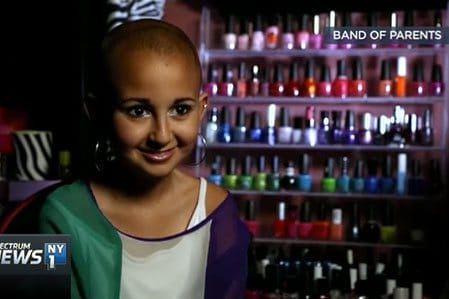 NYer of the Week: Turning Tragedy Into Action, Marc Winthrop Raises Money for Pediatric Cancer
The latest New Yorker of the Week turned tragedy into action, working each day to make his daughter's wish come true. NY1's John Schiumo filed the following report.
Talia Castellano maintained optimism while fighting neuroblastoma, a rare cancer of the nervous system that mostly inflicts children.
Her positivity inspired thousands while posting treatment updates and sharing beauty tutorials on her YouTube channel.
Talia died in 2013 at the age of 13, but her fighting spirit lives on through her father, Marc Winthrop.