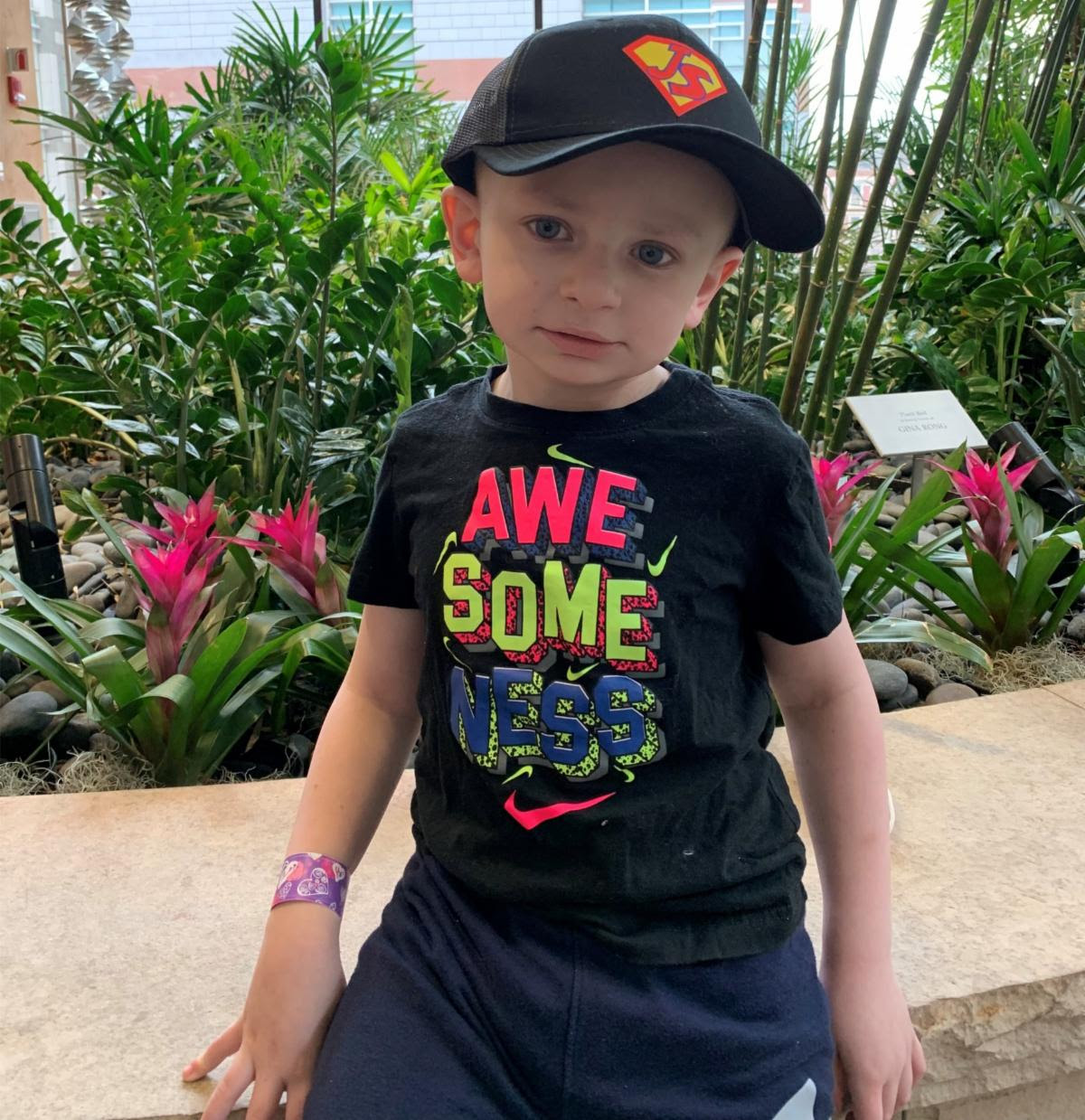 #JohnnyStrong
Let us introduce you to a real-life superhero, our Superman, #JOHNNYSTRONG. Johnny was diagnosed with Stage 4 High Risk Neuroblastoma on September 15, 2015, at just 7 months old. Now 7 years later and beating cancer 3 different times, Johnny is still here showing us all what a will to live looks like!
Johnny has had over 40 rounds of chemotherapy, 40 rounds of both proton and photon radiation, 2 tumor resection surgeries including emergency brain surgery, advanced MIBG treatments, stem cell transplants and more…
Johnny is well-known in the Boston area due to his amazing strength, courage, and perseverance!
NFL star, Rob "Gronk" Gronkowski carried him out as a guest of honor at the annual One Mission Buzz Off, an event where people come together to shave their heads in honor and support of kids with cancer. Johnny is also the pedal partner for the Red Sox Team9 Pan Mass Challenge, where riders cycle and raise funds for cancer research.
After 5 plus years of treatment in Boston, we ran into a dead end and needed a Neuroblastoma brain specialist. We found it in New York City at Memorial Sloan Kettering Cancer Center (MSKCC). Thankfully, we also found the Neuroblastoma Vaccine Trial, funded by Band of Parents (BOP). This has been a game changer.
Band of Parents' unconditional support amazes us. When Covid hit in 2020, BOP made it possible for families like ours to travel safely to New York and stay in affordable, clean, and comfortable accommodations. Not only did they fund much of the life-saving Neuroblastoma Vaccine Trial, but they also found a way to feed us and drive us to our appointments amid the New York shutdown. It is with every bit of gratification that we're thankful to have BOP. When you have nothing but hope and you find a trial that could save your child's life, it is the most amazing feeling in the world. Band of Parents, Bound by Hope couldn't be more of a fitting name. Johnny has been on a trial at MSKCC since 2019 and has been doing great. They have some of the best doctors in the country and they take great care of Superman for us.
When Johnny is not kicking cancer's butt, he loves to play with his dog Oakie, go to the park, learn from his big sister Madi, and play on his amazing swing set from Roc Solid Foundation. Johnny has taught us more about life in 7 years then we could have learned in 70. He is one-in-a-million. He is our Morris Miracle!
Band of Parents is supporting the life-saving research and science for our pediatric warriors. We are forever grateful for their non-stop support.
Much progress has been made in the last few years, but we still need to do more to raise the survival rate for this horrible disease. If you have donated recently, thank you. If you haven't donated in a while, please give a gift so that kids like Johnny can one day, be cancer free.
With gratitude and hope,
John and Colleen Morris