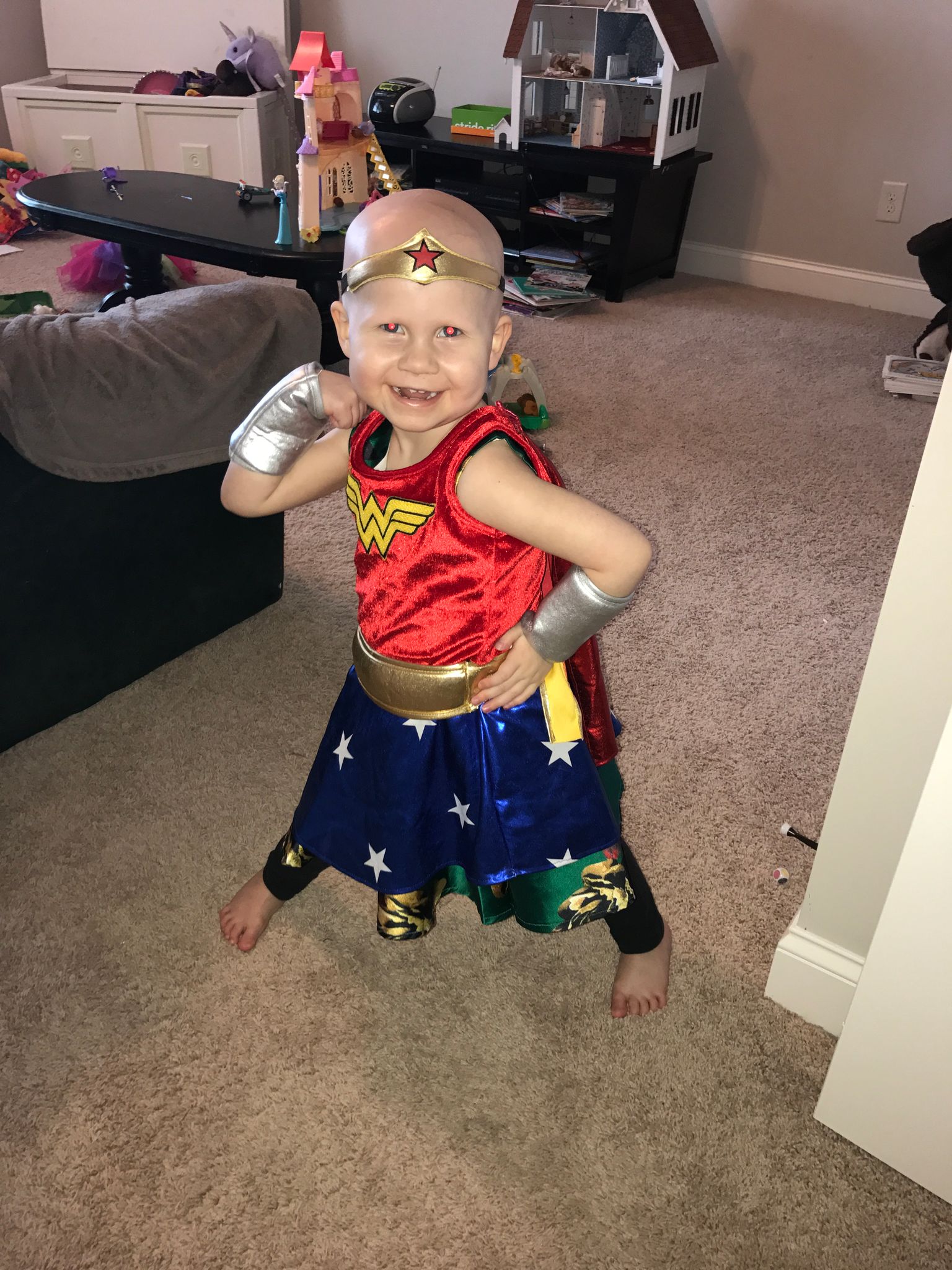 Charlotte
You wouldn't know it by looking at her, but our Charlotte has been through more in five years than you could ever imagine; she faced cancer not once, but twice. Charlotte was two years old when she suddenly didn't feel well. It was a shock when we learned she had Stage IV Neuroblastoma. Charlotte had many rounds of chemotherapy, an 11-hour tumor resection surgery, a month of proton radiation, two stem cell transplants involving extremely high doses of chemotherapy cocktails, and six months of immunotherapy.
At the end of all this treatment we found Memorial Sloan Kettering Cancer Center (MSKCC) and the vaccine trial aimed at preventing relapse. Charlotte had responded so well to treatment, that we didn't bat an eye before enrolling her in this maintenance trial at MSKCC. It was then that we learned about Band of Parents (BOP) and the work they were doing for kids like Charlotte. However, we didn't realize it then how much more they would do for our family.
After treatment, life began to return to the sweet days full of childhood joys for Charlotte and her brother and sister. But at a routine checkup, just weeks before starting kindergarten, Charlotte's scans revealed a recurrence of Neuroblastoma. After everything she had been through, everything my husband and I witnessed, we had never been more scared. But MSKCC worked quickly with our home hospital to come up with a plan, and their confidence helped fan and fuel our hopes. After some more chemo and radiation, we returned to New York and MSKCC to receive their specialized 3F8 immunotherapy and repeat the vaccine trial. Band of Parents became part of the team that helped provide life-saving treatment for our baby girl, as well as a place for us to stay during the COVID-19 pandemic when housing was limited. BOP immediately went into action, securing hotel space for families like ours and helped to subsidize the cost of those expensive stays so we could focus on our Charlotte and not the financial burden.
Today, Charlotte is happily playing next to me. She has been clear for almost three years now. She is running wild with her siblings, her laughter rippling through the air like a song, without a care in the world. Her light continues to shine, lighting the way for the work our family has begun doing. She inspired us to form a 501c3 nonprofit, Be The Rainbow Foundation, so that we can pay it forward and offer financial assistance to families and provide support and hope through Charlotte's story. We thank the amazing team of nurses and doctors and BOP for all the work that they do as they continue to provide so much hope to families facing Neuroblastoma. But we still need your help to continue to fund research and clinical trials to raise the survival rate of this horrible disease and find less-toxic treatments. With your help, Band of Parents will continue to fund life-saving treatment and support families like us. If you have donated recently – thank you. If you haven't given in a while, please consider donating today.
With hope,
The Reynolds Family